How to build the community?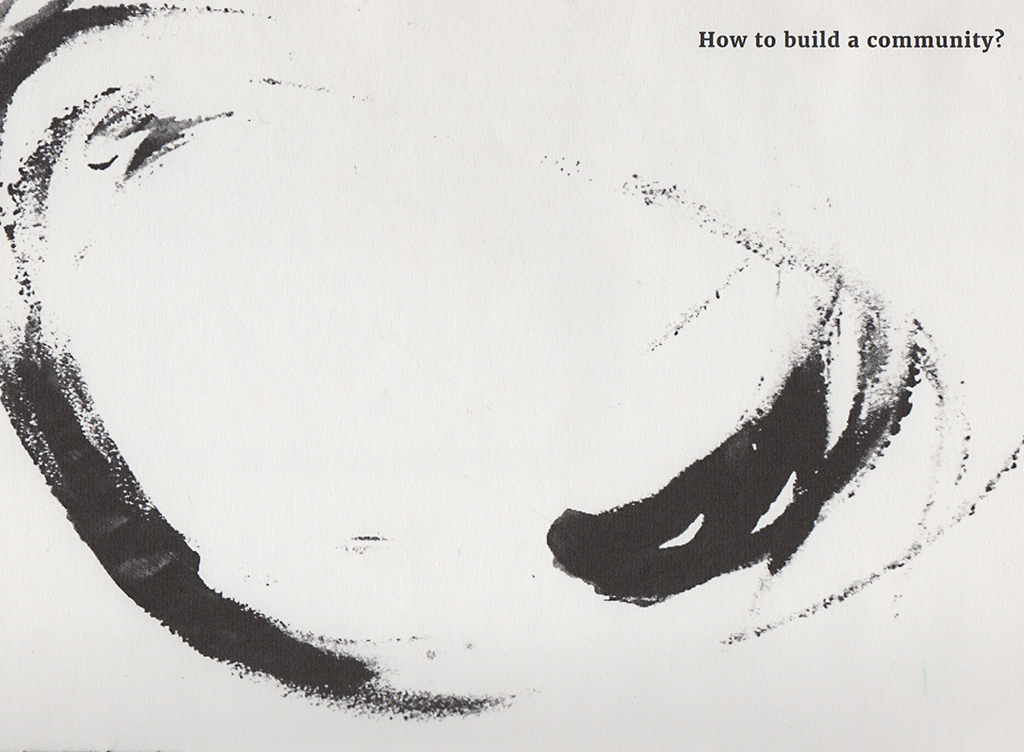 Cooperated with Adriana Comparetto, Ania Kic, Sun Lee / 2017

This manual is the editorial team's proposal for the assignment that was given by Rijksbouwmeester—Dutch National Architect— in collaboration of DAE.The aim was meant to define and propose the alternative for De Kruisberg building in Doetinchem.

Building a community cannot be done in any other way than by asking crucial questions, having a clear goal of what is there to achieve. Communities, more than anything, should change and adapt depending on circumstance. Can those self-managing models serve as a recipe for constructing the cities of the future? We certainly believe so and that is why we propose this manual.

This manual is base on an open-source model: a decentralized development model that encourages open collaboration base on open data. Many questions are left unanswered, as this manual is starting point for those who may want to continue with our idea. They are welcome to fill in the empty spaces, add their one thoughts, references and proposals, or maybe even ask more meaningful questions for others to answer.